Knowles versatile, high-performance
digital MEMS microphone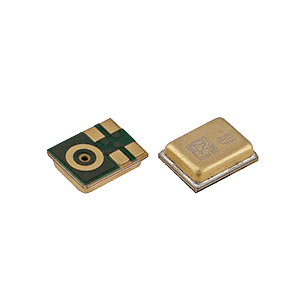 SELTECH presents Knowles' MEMS microphone with 66dB Signal-to-Noise Ratio, it is ideal for a wide range of use cases in smartphones and mobile devices. It also enables improved barge-in performance and resilience to wind noise turbulence.
It has ±1 dB sensitivity matching and a noise-immune PDM output enhance multi-mic architecture performance and ease system integration.
Typical Applications
Smartphones and Mobile Devices, Active Noise Cancelling (ANC) Headsets, Action Cameras, Voice-Enabled Remote Controls and other space constrained applications…

Key Parameters & Specs:
Signal-to-noise ratio (SNR): 66 dB (A)
Acoustic Overload Point (1%/10% AOP): 130.5 dB SPL / 132.5 dB SPL
Low Frequency Roll Off (LFRO): 25 Hz
Resonant Frequency: 36 kHz
Current consumption: 1000 uA
Sensitivity and Tolerence: -37 ± 1 dB DS
Supply voltage: 1.65 to 3.6V
Interface: PDM Digital
Clock Rates Supported (Normal Mode): 1.1 to 4.8 MHz
Port location: Bottom Port
Package dimensions: 3.50 x 2.65 x 0.98mm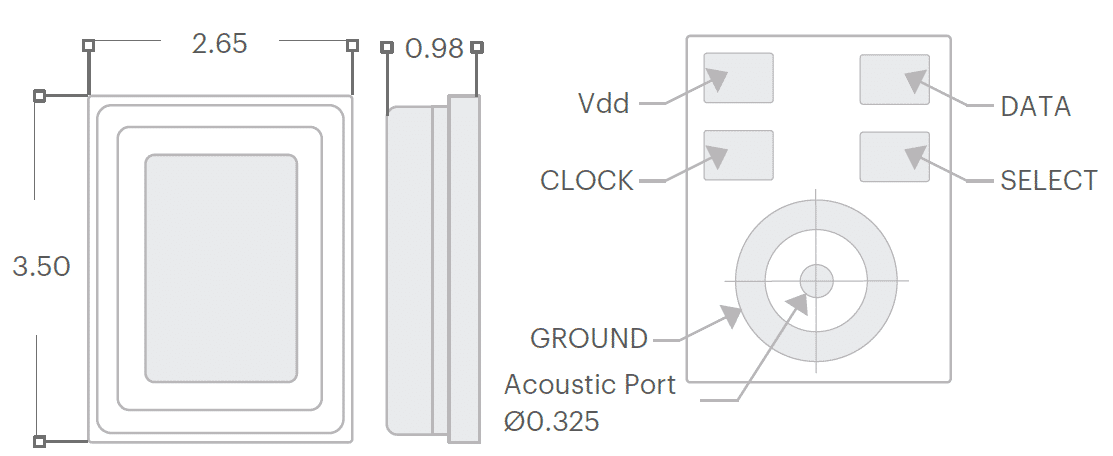 Application Notes:
Typical stereo mode application circuit