Capacitive/Multi-sensor Solutions
SELTECH, SENSING SOLUTION PROVIDER
With 30 years of collaboration experience with our suppliers, Seltech has become a key player in the design support and fulfillment of Azoteq's products worldwide. We have a global reach and offer support to customers' R&D divisions and their manufacturing partners and multi-sensor solutions.
From design proposal, schematic and layout support, electrode calibration, performance optimization and proof of concept capabilities, we are the ideal partner to support customers for Azoteq capacitive sensor and multi-sensor solutions.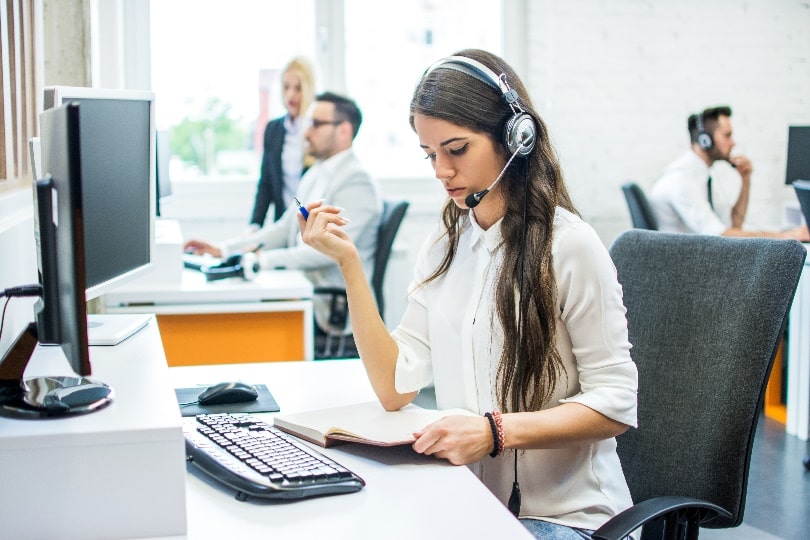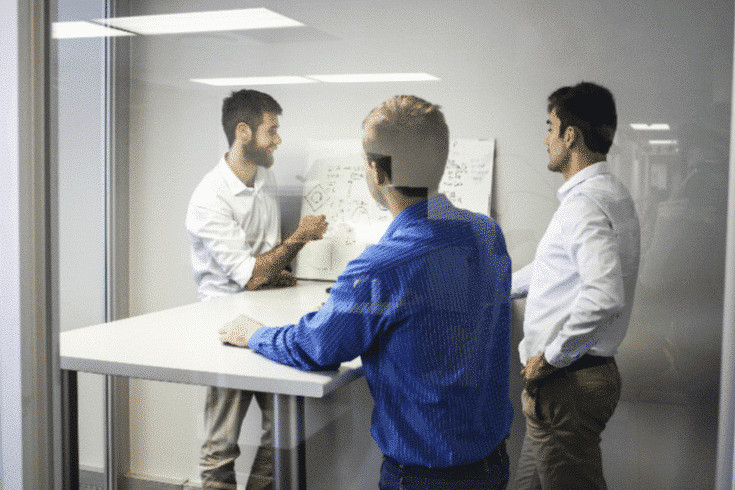 With Seltech's expertise in Azoteq sensing technology, we can select the right solution to meet requirements at the design level and to support the mechanical and electrical integration.
[Magnet placement relative to HALL rotary encoder for door lock application]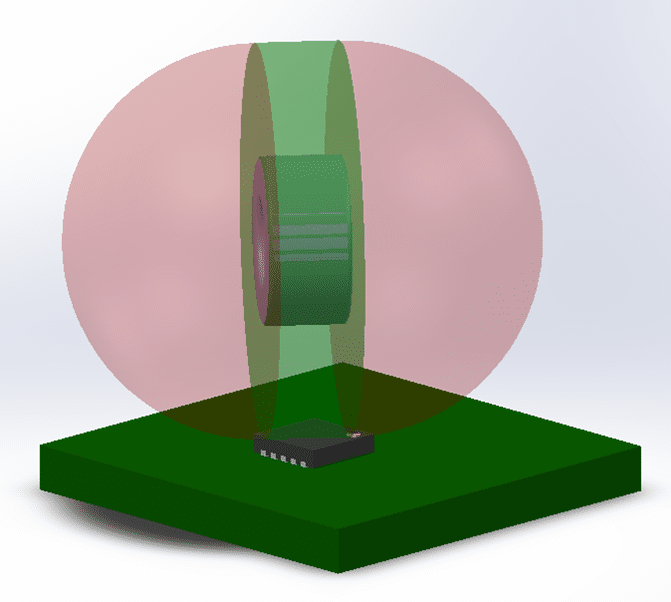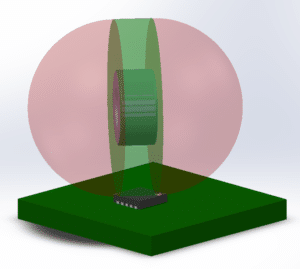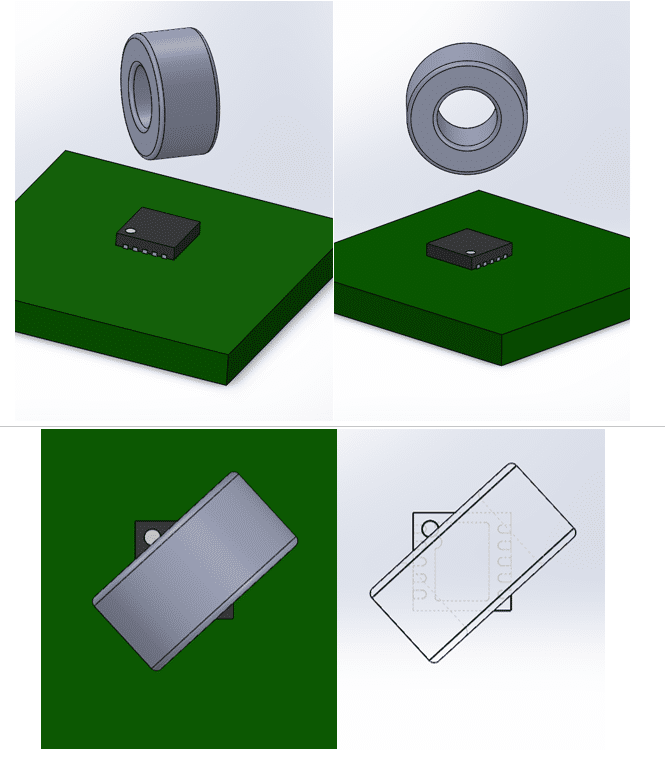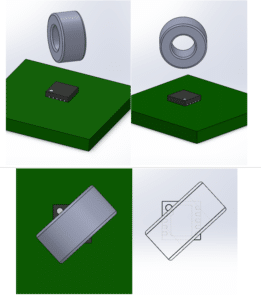 Seltech offers schematic review and consultation in order to avoid the most common errors including capacitive sensing electrode, power and grounding, critical design errors, optimized value of passive component, etc. Our assistance can speed up the design schedule prior to the PCB layout.
[Schematic review for educational toy]
Good design and PCB layout can prevent delays and unnecessary costs of re-designing the PCB. Significant time can be spent focusing on circuit design and component selection while ignoring the importance of good PCB layout, especially for the electrode or trackpad design. Our sensor experts can provide layout review and consultation or hardware design services
[Slider layout design of IQS263B]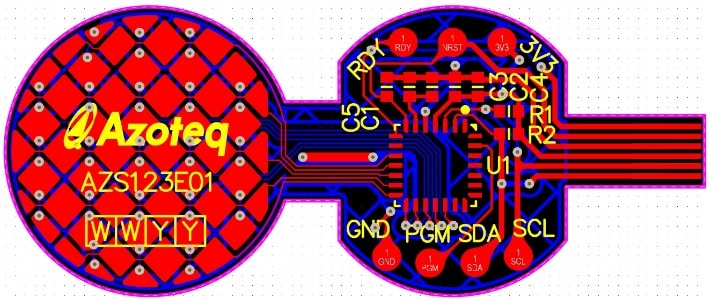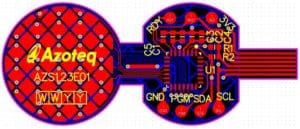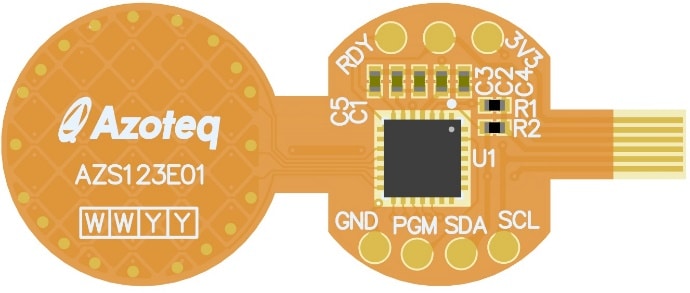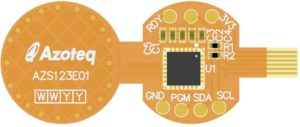 [Miniature trackpad layout design]
[Trackpad design with 207 LEDs through PCB]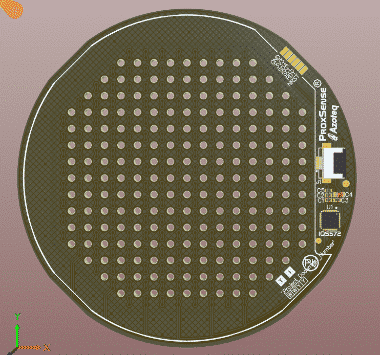 With good schematic and PCB layout design, the next step is to fine-tune the electrode to achieve the best performance with the mechanical design, including parameters like threshold, sensitivity, and power modes.
[Optimization of trackpad performance for miniature projector]
[Using Azoteq CT210A USB dongle, this board is connected to a laptop for final tuning
Threshold, sensitivity, power modes parameters can be adjusted to optimize performance]
Test and qualification are the last steps to finalize the design. To help fulfill internal design goals, Seltech can provide support during pre-compliance for both Contact Discharge and Air Discharge according to the IEC61000-4-2 standard.
[Air Discharge to the Sense-Electrode]
[Trackpad performance fine tuning in casing]
Proof of concept capabilities
Innovation is our main mission and vision at Seltech, where we bring novel sensing solutions and add new technical features.
With fast and innovative teams, we can build a proof of concept prototype to achieve new product milestones or additional levels of creativity.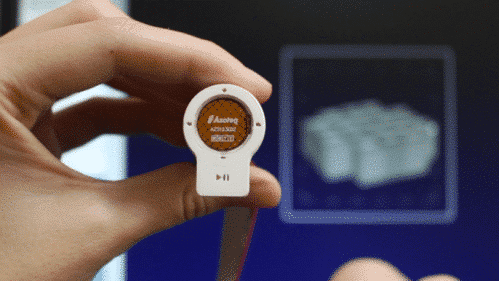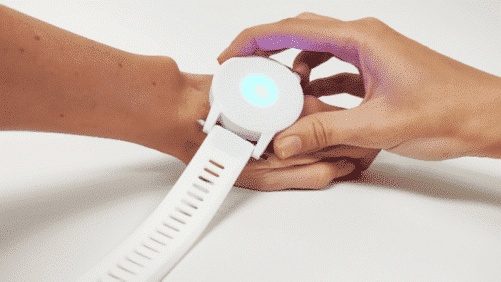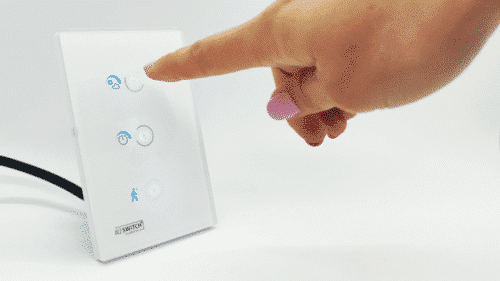 [POC of Mini Airbutton Wall Switch]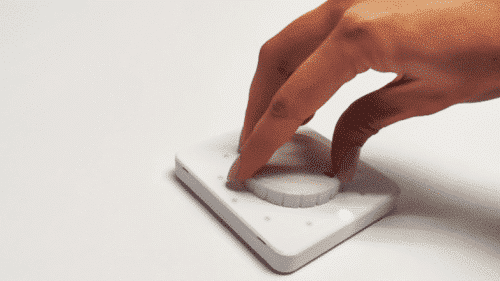 [POC of Inductive Stove Knob]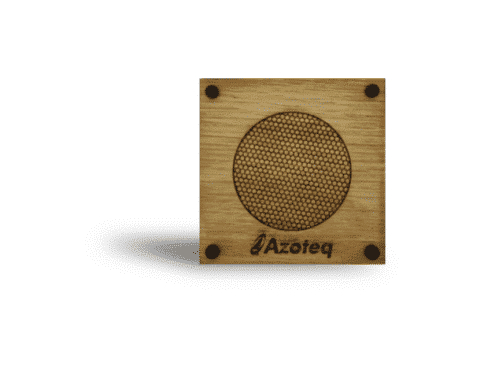 [POC of Trackpad with wood overlay]
AZOTEQ MULTI-SENSOR SOLUTIONS
Azoteq developed and commercialized the world's first multi-sensor solutions, combining capacitive sensors, HALL sensing (switch and rotation), Inductive/passive IR, and PIR in the same package. This brings new applications for multi-functional sensors to the consumer markets.
With high sensitivity and low power consumption, the versatility of these platforms allows more flexible combinations in one single chipset. Seltech offers our expertise in Azoteq multi-sensor solutions to your application/products.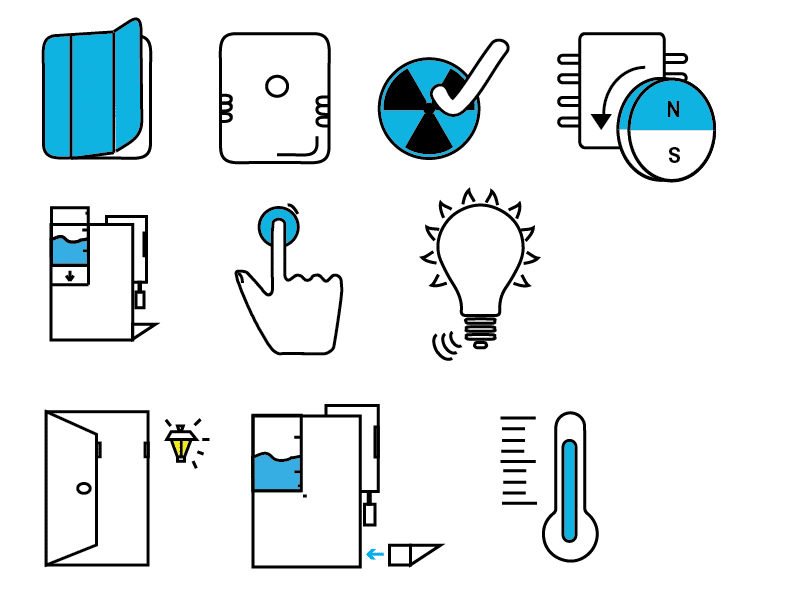 Need information ?
Contact Us !