Seltech and its speaker solutions
Seltech provides a full range of speaker solutions
With 30 years of experience, Seltech has built a full range of speaker solutions to meet the strenuous demands of the market.
Mobile devices
Medical
Telecom
Automotive
Multimedia
Hearable
Critical communication
Our service includes tuning of the speaker drivers by changing their electro-acoustic performances (SPL, frequency curve, F0, power handling) or mechanical configuration (frame shape and material, connection type).
We also have the experience and the knowledge to customize the speaker design to make it easier to integrate into specific applications. Our team of engineers can guide customers to determine the best configuration based on their requirements:
Gasket for shock protection and good acoustic sealing
Mesh for dust or water protection and acoustic damping
Changing the connectivity with by a cable or a connector
Implementing a speaker box / module for a plug and play solution

We support the different phases of customers' projects with design, simulation, prototyping, testing, validation, preproduction and mass production. With our process, customers can rely on our ability to design, source, assembly, and test of all the acoustic components.
For more sophisticated requirements, we can also help design a speaker crossover solution. Our well-trained engineers will support the customer to choose and design the right acoustic signature of the solution.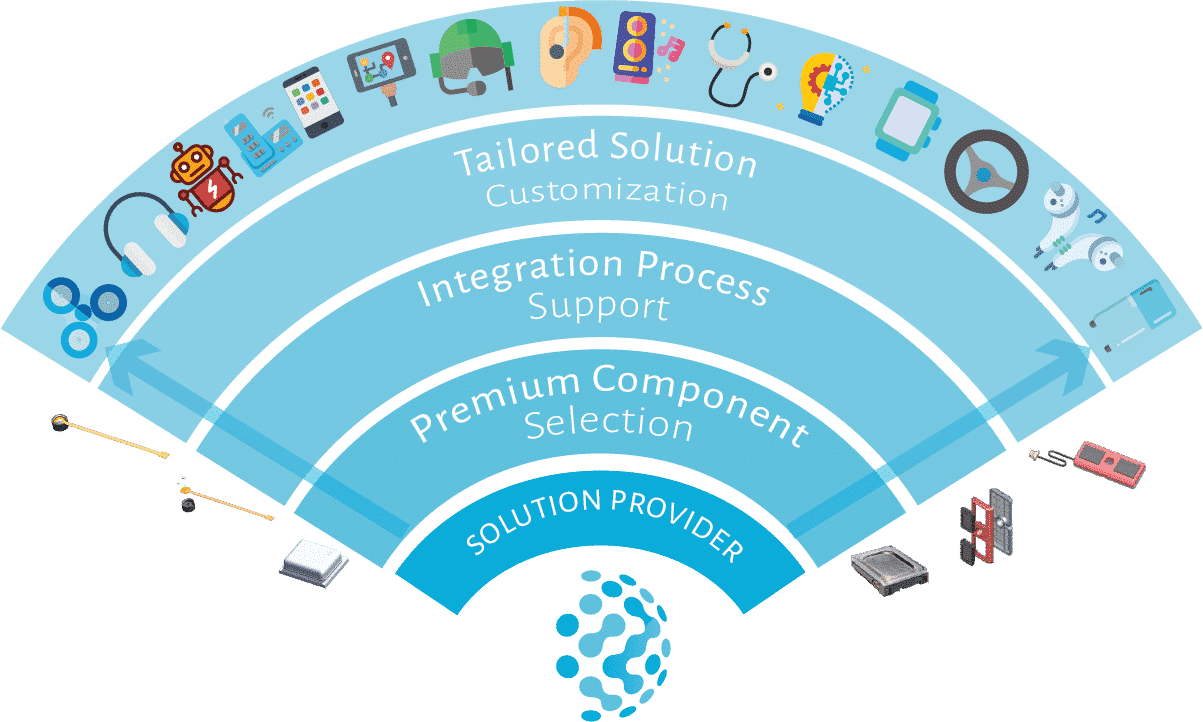 Our portfolio of speaker drivers contains
Various sizes from 12mm to over 100mm diameter
Components as thin as 1.5mm
Different types of material and shapes of membrane (paper, plastic, metal…)
Round, oval, square, and rectangular form factors
Ferrite and Neodymium magnets
Spring contacts, solder pads, and wired connectivity options
Waterproof versions at different IP levels

All of our loudspeakers are tested and all the manufacturing processes are audited according to Seltech specifications and rigorous, European standards.
Our worldwide locations permit us to support customers and their projects globally.
Need information ?
Contact Us !